Sparky & Benny's Big Home Mystery
by Janice Lao-Noche & Esther Noche
Illustrated by Rhea Reburiano-Lajom
Contributions by Isaac Noche, Louise & Lana Lao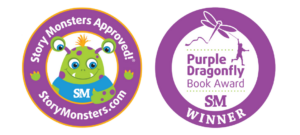 What happened to our home?
Set in the Arctic Ocean, two kid whales, Sparky and Benny find out they are about to lose their homes. They don't know why and their parents won't give them any more information, other than not to worry. But they are worried – isn't losing their homes a huge deal? Why are the adults not doing anything about it? What are they scared of?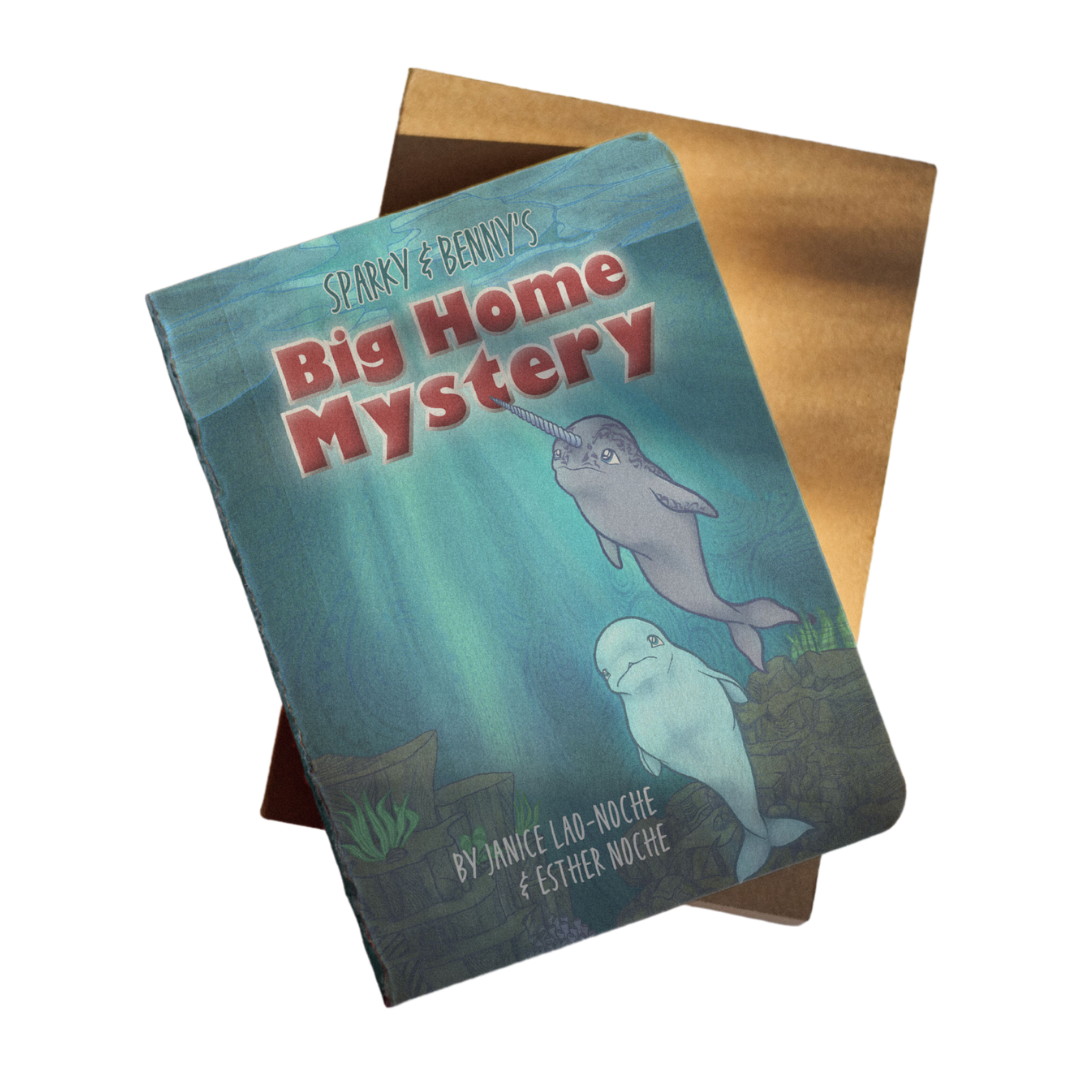 In this book, the kid whales are on a mission to uncover the mystery – to find out why they are losing their homes, who is destroying it and how they can stop it.
With heart-on-their fin honesty and real-life childlike innocence, Sparky and Benny take you through their ocean adventures as they seek the truth to save their neighborhood. Along the way they are frustrated by the lack of action and urgency, they feel helpless when they see how big the problem is, and they will empathize with other animals, like them, who are also losing their homes.
Written as a story to humanize the problem of climate change by a mom/environmental scientist and her young daughter, this book sets out the scientific evidence for climate change in a story-like manner that is personal and relatable to everyone- not just to a child. It boils down the impacts of climate change to a simple one – we could lose our home if we don't do anything. The book not only reflects the real worries of a generation of children who will be inheriting this Earth, but also provides actionable insights to feel inspired and be hopeful for the future. 
Follow Sparky and Benny on Social Media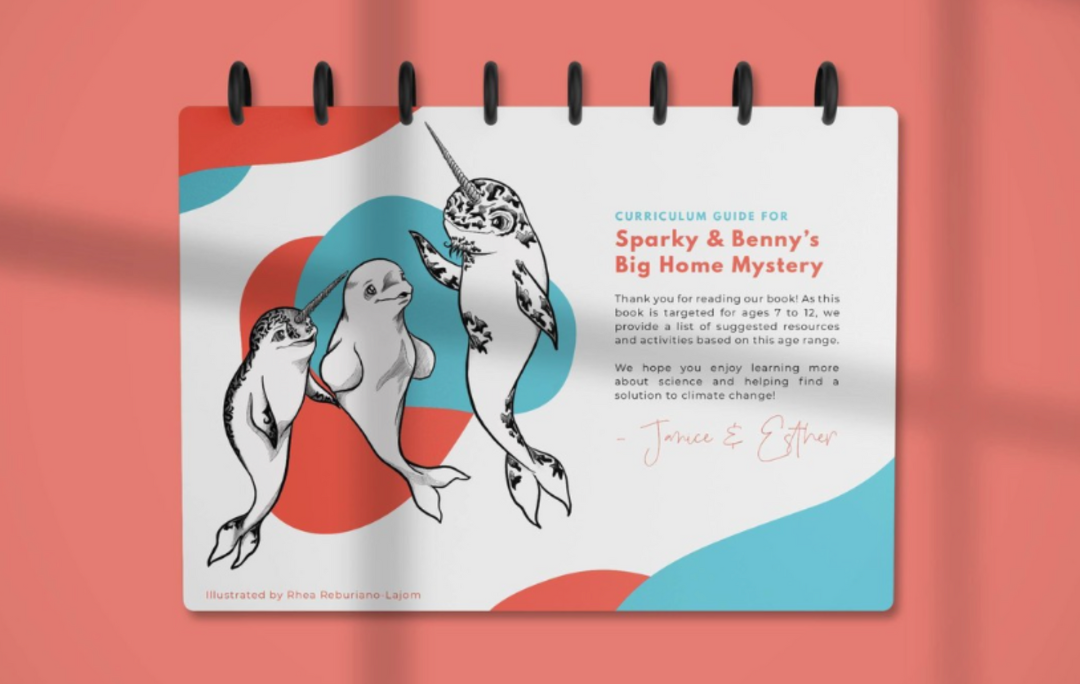 Learn with Sparky and Benny
Have some ideas and topic you wanna explore more? Sign up to our newsletter to download Sparky and Benny's FREE curriculum guide for more resources and activities! We hope you enjoy learning more about science and helping find a solution to climate change!